Write, Edit, and Submit/Publish With Confidence
You're tired of scrolling your social media while binging Netflix and seeing all your friends post about their short story and book sales. 
You've taken the writing classes.
You definitely have stories inside you to tell
But after a long day of work, you don't really feel like writing . . . so you don't. 
Don't be so hard on yourself.
You've set your own writing aside time after time, because you've put so much energy and effort into loving on your writing community, providing feedback, (and commiseration), and cheering their successes. 
If only you could put that energy, motivation, and time into your OWN writing. 
You would be the one inviting friends and family to your book launch party.
You could be the one getting all the social media love and congratulations on your most beautiful book cover
Your manuscript would be the one with edits and feedback for once, instead of someone else's
You'll be at peace when you to go to bed at night, knowing that you wrote that day and that you are making tangible progress toward achieving your writing goals.
Of course, writing a Novel isn't for everyone.
It takes time, energy, and dedication.
It isn't always fun or easy, and there are no guarantees of bestseller-dom.
It's MUCH easier to scroll social media and eventually feel so jealous and guilty that your friendships suffer. 
And you will always wonder "what if I had pursued it."
But hey.
Lean in.
I know you. . .
And NOT writing hurts more than the actual writing. 
You KNOW that after a single writing session you feel like you can conquer the world.
You can't give up on the dream. Not yet. 
The stories inside you NEED to be told.
The world NEEDS to read them.
Don't keep your stories to yourself a minute longer!
Accepting, even openly acknowledging that our writing comfort zone is different from society's comfort zone, 
is a huge challenge.
It takes bravery. It takes daring.
Sit down and write every day? I can do that! 
But how, when I have so much to do? What if
I'm not good enough?
Remember when you KNEW you had a book or ten in you that NEEDED to be written? They were amazing, brilliant, and you couldn't wait to spend every moment writing.
You wrote one novel and maybe even a second. You spent years on them, getting the story just right, getting feedback to make them even better.
In your eagerness, your excitement, you attended writing conferences, you took writing classes and workshops, and pitched to editors and agents.
You were on your way to bestsellerdom, until that first rejection came back, and then the second. It was OK though, because you were going to keep writing, keep trying.
Even with the greatest stories inside them waiting to be written, most would-be writers end up abandoning their dreams, allowing life events to swoop in and push the writing to an infrequent hobby, watching others succeed while they remain sidelined.
Here's why most writers abandon their projects
Without a clear plan on how to live in their writing comfort zone, most writers get pulled away and overwhelmed by everything else that needs to be done at home and at work.
They fall victim to paralyzing self-doubt that their writing will ever be good enough, that they don't have what it takes. They must not be a real writer.
Here's why this is irreversibly crippling
As an already busy person with family to look after and a demanding day job, there isn't enough time for sleep, let alone writing a novel.
We make it OK to let ourselves down by not meeting a self-imposed deadline; we convince ourselves that doing everything else -- the cooking, cleaning, folding laundry -- makes us feel like we've accomplished something, and no matter how much we write, it is never enough, we are never satisfied, we don't feel like we have accomplished anything.
We have fallen back into society's comfort zone, not our own.
Shh...I'm going to let you in on a little secret
Even though there is a huge market for every kind of story imaginable, it is unpredictable.
A few writers will find SUCCES while most others fizzle out.
The main reason for this, as you've likely seen by now, is that while the barriers to getting started are relatively LOW…
…the barriers toward EFFECTIVE PERSITENCE, are fairly high.
But as long as you can avoid the biggest trappings that sink most would-be-writers, the path is paved for you live in your writing comfort zone.
One that frees you form the mental and emotional drain of the day job, enrich your life, and make an impact on those who read your work, while making the business path clear.
The key ingredient to all of this: being a daring writer.
With your permission, I'd love toshow you how.
I've taken everything I've learned from years struggling to sit down to write consistently while dealing with the pressures of the day job and rejection from editors and agents, and from my coaching practice working with writers around the world, and channeled it into a comprehensive four-step program that not only teaches you the practical means of making writing a part of your routine, but also what is behind the distractions and trappings and how to deal with them, so that they don't derail your writing again.
The Daring Writer Academy isn't so much a writing course as it is a coaching you through the process program.
Yes, you will learn the strategies and theories behind a successful writing practice, regardless of your circumstances but, more importantly, you will have a supportive, step-by-step guide, that takes nothing for granted, as you embrace the writing process.
When we dare, that's when magic happens
THE DARING WRITER ACADEMY is the ONLY program of its kind that…
Is built with focused, immediate implementation in mind.
No fillers, no unnecessary modules, and extraneous exercises that look like you're working on your writing on the surface but do nothing but add to the distraction and overwhelm and further sabotage your writing.
Coaches you through to the other side of self-sabotage.
Knowing what is behind the self-sabotage, knowing how to get through it, and stop it, gives you the confidence in yourself and your writing, to persist when others walk away.
Focuses on the writing process.
Since the Daring Writer Academy is a practical coaching program, you WILL be sitting down to write. I take nothing for granted and walk with you through getting clarity on what you want from your writing, dealing with self-sabotage and other road-blocks, I work with you to use make these methods your own so that you can write with confidence and courage, now and in the future.
So if you're ready to finally be the DARING WRITER you were meant to be, while avoiding overwhelm, self-doubt, and adding hours you don't have to your day...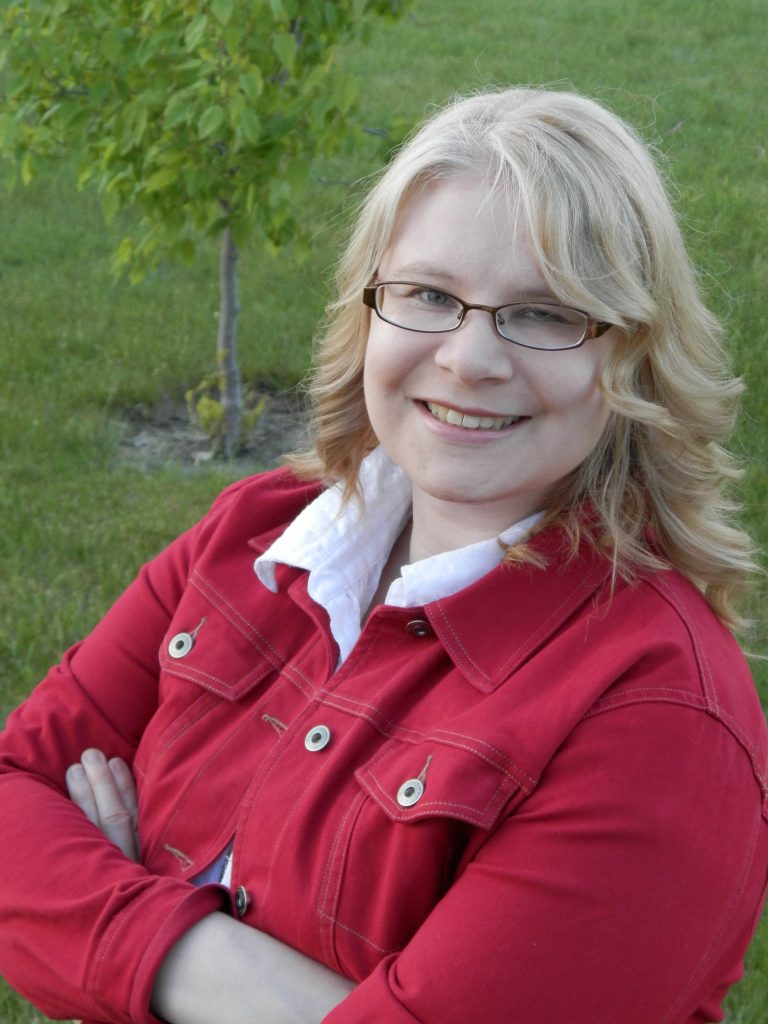 And Just Who Am I?
I'm Sherry, and I guide writers through the process of writing their novel, teach them the beauty of the editing process, and give them the confidence to either submit to agents and editors, or publish their book themselves.
I give writers just like you, the tools to master your own writing process so that you can put the words on the page, edit them, and send them out without the dread or anxiety of having to write after another stressful day, or the feeling of having failed after putting off your writing for yet another day. 
With a Master's degree in Writing Popular Fiction and as a graduate of the Odyssey Writing Workshop, I've published five books (so far), one of which won the Writer's Digest Self-Published E-Book Award. Along the way, I experienced a lot of doubt, rejection, and writer's block which pushed me to figure out how to get through it all to meet my deadlines. What I coach and teach are all tools and tricks I've used on myself first, so I know they work.
Here's how we'll help you get there:
Module 1: Getting Started 
We're going to start by setting your writing foundation, looking at what is in our control, what your writing, tracking, and time usage habits are. This foundation is like a "Before" picture. We need to know where we are at, what we are doing right, and where there is room for improvement, so we are growing in the right direction. The tools and resources in this module will either affirm or help establish habits that will help you focus on your writing, even when life wants to pull you away.
Highlights:
·      Tracking tools and resources, taking you step-by-step through monitoring your current writing habits
·      Support and Accountability to give you the support you need to make it as a writer
·      Practical steps to ease the mental and emotional transition from the stresses of the day into your creative zone.
Module 2: Minding the Gap or Getting from Here to There
We will continue to work on your foundation with an evaluation of where you are right now, at this moment, in your writing career, and getting clarity on where you want to be and the steps you need to get there.
Highlights:
·      Get honest about where you are with your writing, and where you truly want to be.
·      Know what your publishing options are so that you can choose the path that fits you and your writing best, and reach your raving fans.
·      Set real goals that are limitless, yet within our control, through breaking them down into achievable and exceedable steps.
Module 3: The Inner Saboteur
Now that the foundation has been established and the goals set, we'll dive deep into the workings of the inner saboteur. We will develop tools for our tool box to identify the saboteur and eliminate it and our fears that have derailed us for long enough.
Highlights:
·      Identify the inner saboteur, what it is, what it isn't, and where it comes from.
·      Identify the tricks the saboteur uses to stop us from pursuing our dreams, including fear, sweet nothings, and excuses.
·      Develop the tools to silence the Saboteur
Module 4: Putting it all Together
Once we've silenced our Inner Saboteur, we will re-build our love of writing and put everything we have learned into a plan, so that you will succeed at putting the words on the page, polishing them up, and sending them out, every time.
Highlights:
·      Understanding our new, mature relationship with writing
·      Challenging ourselves to continually grow as writers
·      Setting our writing life in motion
Still Undecided?
THE DARING WRITER ACADEMY is PERFECT for you if…
1.   You're getting started as a writer and want to make sure nothing gets in your way from the start, by using the most powerful writing-process-focused coaching strategies
2.   You've come to a crossroads and have decided to truly give this writing thing everything you've got. 
3.   You've been telling yourself and your friends that you're a writer, but you haven't written anything consistently in months or years and you're beginning to doubt you should bother with it any more
4.   Writing is truly your passion but a stressful day job and other commitments prevent you from sitting down to write regularly
5.   You've published a novel or two, or five, and you question whether you have a true break-out novel within you
6.   You're writing and publishing regularly, and you want to make sure your momentum and productivity continues, and increases
7.   You know you need to sit down to write. The problem is that your responsibilities leave you with overwhelm, crippling self-doubt, and add hours you don't have to your day
8.   You're excited to set aside the business aspect of writing and focus solely on your writing process, immersed in your story, your world, your characters. Even if you've been sidetracked before, you're feeling a wave of renewed optimism that you will soon be plugging into a program that walks with you, holds you accountable, and keeps you focused. You feel confident grabbing your access details knowing you have 14 days to put it to the test. It's simple. Either you do the work and develop a more achievable writing plan than you have ever before, or you shoot me and my team a quick message asking us to hit "undo" on this whole "I want to be a Daring Writer" experiment
If you said "yes" to at least 5 of the above, I can't wait to meet you inside THE DARING WRITER ACADEMY